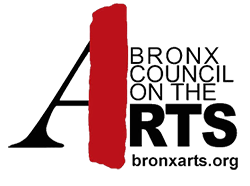 ---
Main Gallery
REVIVAL
Contemporary Pattern & Decoration
April 4 - June 6, 2018
Rocío Aranda-Alvarado, Guest Curator
REVIVAL: Contemporary Pattern and Decoration explores a renewed interest in pattern and decoration by contemporary artists in various media that builds upon a movement that developed in the 1970s, when artists began to explore the possibilities of pattern and focused on the repetition of color, line, and shape.
Participating Artists:

Damali Abrams, Firelei Báez, Leonardo Benzant, Lionel Cruet,
Abelardo Cruz Santiago, ray ferreira, Marlon Griffith, Alejandro Gúzman,
Lee Jacob Hilado, Deborah Jack, Remy Jungerman, Jessica Lagunas,
Troy Michie, Joiri Minaya, Pierre Obando, Wilfredo Ortega, Cecilia Paredes, Antonio Pulgarín, Freddy Rodríguez, Sheena Rose, Keisha Scarville, Mickalene Thomas, Margaret Rose Vendryes, Marcus Zilliox
A collaboration with El Museo del Barrio, Hostos Center for the Arts & Culture, and the Bronx Council on the Arts.
A Hostos Community College 50th Anniversary Celebration Event
---
Opening Reception Wed., Apr 4, 6:30pm - 9:00pm
Closing Reception Wed., June 6, 6:00pm - 8:30pm
Spring Gallery Hours
Monday:
Tuesday:
Wednesday:
Thursday:
Friday:

12:00pm - 5:00pm
12:00pm - 5:00pm
Closed
12:00pm - 5:00pm
12:00pm - 5:00pm

Closed Wednesday, Saturday. Sunday and holidays.
Wheelchair accessible
Location:
450 Grand Concourse, Room C-190
(at 149th Street)
Bronx, NY 10451
Directions:
Hostos is easily accessible by the 2, 4, and 5 IRT Trains.
Click here for detailed directions.
Phone: 718-518-6728
E-mail:longwood@bronxarts.org

This exhibition is made possible with funding from National Endowment for the Arts, NYC Department of Cultural Affairs, NYS Council on the Arts, the Joan Mitchell Foundation, the Lambent Foundation Fund of Tides Foundation, Lily Auchincloss Foundation, Hostos Center for the Arts "&" Culture, Bronx Tourism Council, Bronx Borough President Ruben Diaz Jr., NYC Council Members Andrew Cohen, Andy King, Melissa Mark-Viverito and James Vacca and the Bronx Delegation of the City Council.