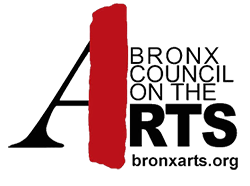 ---
Rocio Marie Cabrera, Uptown Baby Liz, 2019, Polymer-Clay, wire, acrylic paint
The Update
January 8, 2020 – February 26, 2020

Free & Open to the Public
The Bronx Council on the Arts presents the exhibition THE UPDATE, curated by Kiara Ventura of Artsy Window, which showcases works by Bronx artists of now that blend their personal experiences, the influence of street culture, and the rich history behind them to create original works of art in a variety of media and styles. THE UPDATE brings together 10 Bronx artists of color under 30, whose works are experimental, radical, and unorthodox with respect to art, culture, or society. This new generation is actively reflecting on Bronx's street culture, fashion, aesthetic, and history, yet updating it with a true and groundbreaking vision. Blurring lines in the contemporary art world, the works also comment on the history of abstract painting, conceptual sculpture, photo and video journalism, documentary work, street art, textile art, and printmaking to create something new. Through various media, including photography, video, painting, sculpture, and mixed media, the artists collectively demonstrate how their identity, culture, and native borough play a key role in shaping their visual narratives. By referring to influences of native BX styles, their work also continues to comment on timely local issues affecting The Bronx, including issues of displacement, gentrification, street violence, and economic struggle.
Curator

Kiara Cristina Ventura

PARTICIPATING ARTISTS

Audreamia Wardlow | Dillon Gardner | Estelle Maisonett
Mark Malave | Monica Flores | Patrick Alston | Rocio Marie Cabrera | Ron Baker | Sorinn Lillico | Stanley Steel


---
Public Events and Art Gallery Hours
Opening Reception
Wednesday, January 8 | 6:00pm - 9:00pm
The Role of the Bronx: Open Conversation
Saturday, February 1 | 1:00pm - 3:00pm

An open conversation with artists featured in the exhibition lead by curator Kiara Ventura, speaking about how the Bronx streets play a key role in their work. The audience will be invited to join the conversation.
AW Classroom: Bronx Legends
Saturday, February 8 | 1:00-3:00pm

Art history class centered on notable BX artists from the 1970's to now. The class will feature a Graffiti demo with artist Stanley Steel who will speak about his art and the significance of graffiti tagging. Educational materials will be distributed.
Closing Reception
Wednesday, February 26 | 6:00-9:00pm

Spring
Gallery Hours
Monday
Closed
Tuesday
12:00 pm
6:00 pm
Wednesday
12:00 pm
6:00 pm
Thursday
12:00 pm
6:00 pm
Friday
12:00 pm
6:00 pm
Gallery Closed (college is closed): Wednesday, Feb 12. Monday, Feb 17.
Closed Monday, Saturday, Sunday and holidays.
Wheelchair accessible
---
Location
450 Grand Concourse, Room C-190
(at 149th Street)
Bronx, NY 10451
Directions
Hostos is easily accessible by the 2, 4, and 5 IRT Trains.
Click here for detailed directions.
Phone: (718) 518-6728
E-mail: longwood@bronxarts.org
---
This exhibition is supported in part by public funds from the New York City Department of Cultural Affairs, in partnership with the City Council, New York State Council on the Arts with the support of Governor Andrew M. Cuomo and the New York State Legislature, Arts Midwest and the National Endowment for the Arts; and City Council members Andrew Cohen and Mark Gjonaj. Also supported in part by the Booth Ferris Foundation, Ovation, New Yankee Stadium Community Benefits Fund, Hispanic Federation, the City of New York, the Department of Youth and Community Development, The Joy of Giving Something, Inc., BronxCare Health System, The Andrew Freedman Home, and private contributions. Special thanks to Hostos Community College and the Hostos Center for the Arts & Culture for their support.