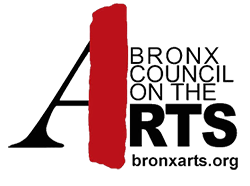 ---
3D Virtual Exhibit


Shifting Streams
Twelve Artists by the Hudson River


October 7 – December 9, 2020




Extended through January 6, 2021



Presented by
Hostos Center for the Arts & Culture, in conjunction with the Bronx Council on the Arts, presents Shifting Streams - Twelve Artists by the Hudson River in a 3D virtual space that replicates The Longwood Art Gallery @ Hostos. The exhibit brings together a group of twelve artists of Cuban origins who live and work on the west bank of the Hudson River, New Jersey where they have settled at different times of their lives and careers. The surrounding waters of their lives have shifted from the warm waves of the Caribbean Ocean to the peaceful streams of the Hudson River. Various subjects can be discerned within the variety of mediums and creative processes of these artists such as: the exploration of domestic spaces, communities, dreams, the self; anthropological revisions of material culture, history, economy, art; the aesthetics found in the principles of geometry and nature, the embodiment of cultural processes as well as the recreation of imaginative realms.



GUEST CURATOR


Meyken Barreto



PARTICIPATING ARTISTS


Jairo Alfonso
Douglas Arguelles
Kenia Arguiñao
Javier Caso
Sandra Cordero
Napoles Marty
Geandy Pavon
William Perez
Alain Pino
Pedro Valerino
Danay Vigoa
Vanessa Fernández



---
Virtual Exhibit Opening
Wednesday, October 7, 2020
Artist Talk – Public Art Program
Wednesday, December 16, 2020, 6 p.m.
Exhibit Closes (Removed from Viewing)
Wednesday, January 6, 2021, 6 p.m.
---
Phone: (718) 518-6728
E-mail: longwood@bronxarts.org
---
The Bronx Council on the Arts is supported, in part, by public funds from the New York City Department of Cultural Affairs in partnership with the City Council; New York State Council on the Arts with the support of Governor Andrew M. Cuomo and the New York State Legislature; Arts Midwest and the National Endowment for the Arts; The Coalition of Theaters of Color and City Council members Andrew Cohen and Vanessa Gibson. Also supported in part by the Booth Ferris Foundation, Ovation, the New Yankee Stadium Community Benefits Fund, Con Edison, the Hispanic Federation, the City of New York, and the Department of Youth and Community Development. Special thanks to Hostos Community College and the Hostos Center for the Arts & Culture for their support.